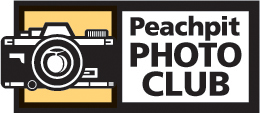 PEACHPIT PHOTO CLUB PRESENTS
Photo Pro John Batdorff
Tuesday, June 28
5pm PST / 8pm EST
You won't want to miss June's Photo Club, especially if they bought an amazing new DSLR and are eager to learn how to turn their snapshots into great shots! This webcast with pro photographer John Batdorff, author of Nikon D7000: From Snapshots to Great Shots, will help them conquer the fundamentals of black and white, capture, and create stunning pictures.
Batdorff will start with the basics—composition, light, contrast, and textures—and when to choose black and white; he'll also cover key camera features, including the shutter speed's ability to freeze and convey motion, as well as aperture's direct correlation with depth of field. John will also take them through how to leverage Lightroom for black and white, and how to incorporate enhancements that can be added with Nik Software Silver Efex Pro.
Sign up for the webcast today!
http://www.peachpit.com/photoclub