Making Apps for Mobile Devices with Adobe Edge Event (CPAUG)
DATE AND VENUE CHANGED!!!  Tuesday, October 22, 2013 at Harrisburg Giant Food Stores Community Room –  2300 Linglestown Rd, Harrisburg, PA 17110
Download the example files and code for Lars Johnson's Adobe Edge presentation at http://www.cpaug.com/wp-content/uploads/2013/10/AdobeEdge-ExFiles-LarsJohnson.zip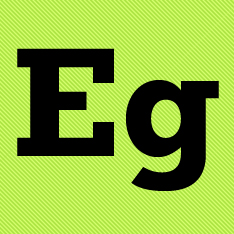 Whether you are considering building an app to run online or locally and accessing native APIs, Adobe Edge is a viable contender to leverage your HTML, CSS and JavaScript skills to build compelling interactive apps.
The scope of this presentation will break down the steps on how to do the following:
• Basics of Adobe Edge Animate
• Animating objects
• Adding images for Retina and HD devices
• Adding symbols dynamically
• Adding video

Topic level:  Intermediate
Who should attend:  Anyone interested in Apps and/or Adobe Edge Animate
About the Presenter:  Lars Johnson has been developing technical e-learning programs since 2006 for Voith Turbo. He has worked on multiple apps using Adobe AIR. Some of his most recent projects include a cloud application for training automotive technicians in North America, and an e-learning and Bus simulator App to teach transit drivers how to efficiently operate a hybrid bus, the Bus simulator app was nominated for the PA Tech Awards. When Lars is not developing he is traveling through North America overseeing the train the trainer program.
Event Raffle
All in attendance will receive one ticket for our raffle drawing at the end of the event. You could win…
1 Free eLearning Course from Webucator — Webucator's Self-paced Courses are an affordable alternative for learners seeking the flexibility to learn at their own pace. Content is delivered online using videos, readings, quizzes and exercises. The courses are written and delivered by the same expert instructors that teach Instructor-led Online classes.
Books from O'Reilly Press — O'Reilly spreads the knowledge of innovators through its technology books, online services, magazines, research, and tech conferences.
Light Snacks, Soda & Bottled Water Provided
We'll be providing light snacks, soda & bottled water at this event thanks to the proceeds from the CPAUG Amazon.com affiliate link program. As always, thank you to those who have used the affiliate link for their Amazon.com purchases – we appreciate your support and help in making these fun extras available to all.
If you'd like to help, all you need to do is go to cpaug.com/shop and click on the Amazon.com link there to do all of your Amazon.com shopping. CPAUG receives a small percentage of the sales from your purchases at no extra cost to you. Several of our group members have just bookmarked that link in their web browser and used that shortcut to make things even easier for them.
This event is not sponsored by the Dauphin County Library System.
---
Frequently Asked Questions
Will there be WiFi Access?
If you're a Dauphin County Library System (DCLS) cardholder:  Free Wifi is available to you.  You'll simply log in with your card number and PIN.
If you are NOT a Dauphin County Library (DCLS) cardholder but live in the surrounding counties:  Dauphin, Perry, and Cumberland County residents who reside in an Access PA served area can apply for a DCLS library card by registering online at http://dcls.org/get_library_card/ or by bringing approved identification to the nearest Dauphin County Library (or come early and just head upstairs and apply before the meeting at the East Shore Area Library.
If you aren't a DLCS cardholder or don't wish to apply for a card:  There is only a $2.00 per hour charge for non-library cardholders.  Please see the information desk at the library for more information.
What are my parking options?
There are free parking lots on both east and west sides of the building. Additional parking can be found in the Colonial Park Mall lot, from which there are two stairways to library property.
Can I contact the organizer with any questions?
Absolutely! Email Megan Fister, CPAUG Manager, at cpaugmanager@gmail.com or call at 717-884-8840.
Do I have to bring my printed ticket to the event?
Nope. Just check in with Megan Fister or David Lambert before you get seated so we can check you in using an app on our phones.
Is the venue handicap accessible?
Yes. Handicapped parking and access to the building is via the main entrance on the eastern side of the building. An elevator provides access to meeting rooms on the lower level.
What is the event hosting group (CPAUG) all about?
Central Penn Adobe User Group (CPAUG) is a free, official Adobe User Group for people of all skill levels and professions who use Adobe software in the Central PA region. Our members come from a variety of backgrounds and include print and web designers, developers, photographers and freelancers. Most people are in college or older but we are open to all ages and skill levels. More about us at cpaug.com/about.
Do I have to be a CPAUG member to attend this event?
No, but there's no obligation to join CPAUG but it is totally free so, why not consider it! Joining CPAUG is easy and doesn't cost anything. Simply register for an account with our website and go to meetings. It's that simple! We welcome your involvement with the group whether that means being active on the website, presenting at a meeting, or just making friends and attending meetings
Would you like to sponsor this event? Contact the event coordinator, CPAUG Manager, Megan Fister, at cpaug.com/contact or phone 717-884-8840. We are open to all types of corporate partnerships including financial support of this event, raffle prizes, and more.